Regional diversity of European Union
1st Lille Jean Monnet Workshop (2JML)
► Thursday 21st April 2016 - European metropolis of Lille
This workshop underlines the diversity of regional situations and organisations in Europe. It deals with the issues and incentives of region-building, and with the development of institutional links between regional authorities and European Union.
PROGRAMME :
(click to download the programme in pdf)
9h : Opening by Thomas Perrin and François-Olivier Seys, leaders of EURÉGIO

9h30-10h : Re-invention of the Region : Why Regional Spaces Matters
Anssi Paasi (Univ. Oulu)
10h to 10h30 : State rescaling and emergence of the regional scale
Michael Keating (Univ. Aberdeen)
10h30 to 11h : Break
11h to 11h30 : The regional worlds in Europe: statistical and mapping elements
François-Olivier Seys (Univ. Lille 1)
12h30 to 14h : Lunch break
14hto 16h : Parallel round tables
Round table 1
Regionalism and region-building : identity, legitimacy, capacity
Guidance themes and questions :
- Why creating regions, what added value of the regional level?
- Diversity of profiles and competences of regions
- What "makes region"? How to build a regional capacity? What passage from the territorial unit to the institution with transferred competences?
- Historical, geographical, political region : what interactions ? From region to nation, or even to State?
- The New French regions : towards a renewed role? How to achieve legitimacy, identity?​
Participants :
- Martí Anglada Birules, delegate of Catalonia in France and Switzerland
- Sophie Reynaud, director of the competitivness cluster Matikem
- Benoît Guinamard, chargé de mission, project manager, department of Sustainable Development, Prospective and Evaluation, Region Hauts-de-France
Chair : Anssi Paasi, professor of Geography, University of Oulu
Rapporteur : Pauline Ravinet, lecturer of Political Science, University of Lille 2

Round table 2 :
Regions in European union, European union in the regions
Guidance themes and questions :
- What European issues for the regions?
- How to address the European issues in regional development strategies? And why?
- Why is European Union concerned with regions?
- Can we talk of a Europeanisation of regionalisme in the context of the European Union?
- What perspectives for regions within European Union, and for European Union with the regions?
Participants :
- Vanessa Cuevas-Rubio, European affairs officer, Representation of Region Languedoc-Roussilon-Midi-Pyrénées un Brussels
- Philippe Doucet, North section of Union European Federalists France
- Enrico Martial, expert of the AER Observatory on Regionalisation
Chair : Michael Keating, professor, chair in Scottisch Politics, University of Aberdeen
Rapporteur : Philippe Doucet, North section of Union European Federalists France

16h to 16h15 : Break

16h15 to 16h45 : Reporting from the round tables

16h45 to 17h15 : Presentation of the Lille Jean Monnet Student Workshop : Relations and articulations between regions and metropolises in Europe : trends and perspectives
Célia Clapit, Charles Delecroix, Abdeladim El Gazi, Luc François, students of the Lille Institute of Urbanism and Planning (Click to see the presentation)

17h15 : Closing by Gilles Pargneaux, councilor in charge of Europe and European funding, European Metropolis of Lille + Announcement of the next Lille Jean Monnet Workshop (7th december 2016)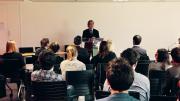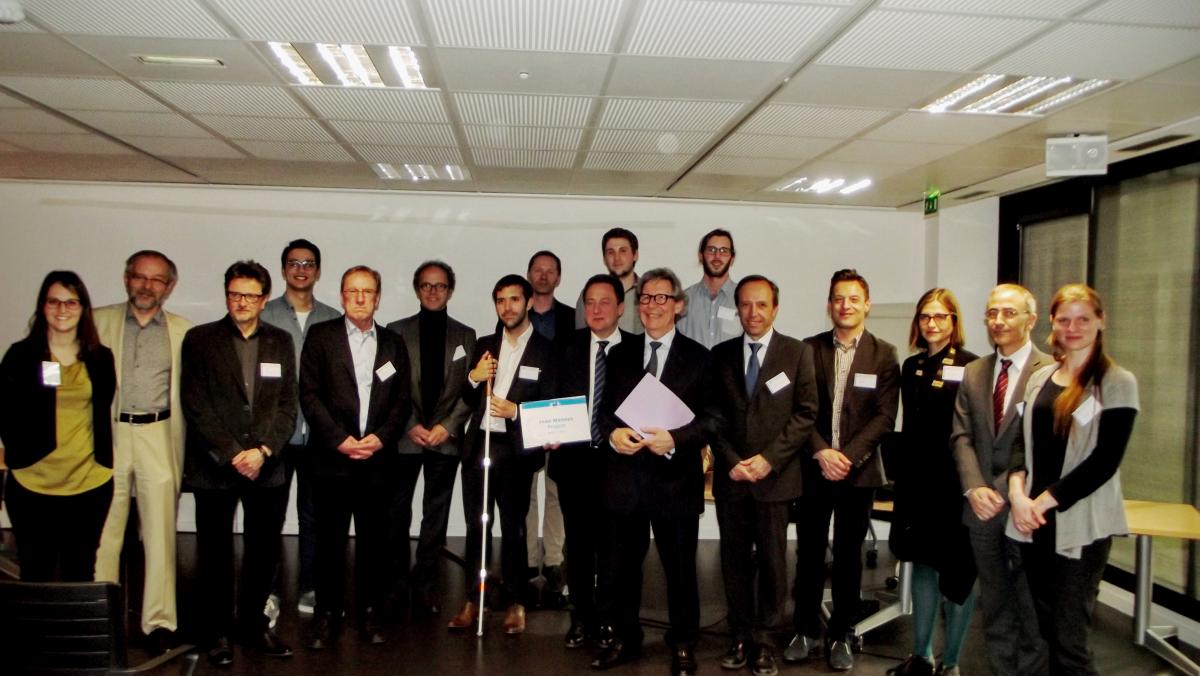 Steering committee, local and non local speakers for the 1st Lille Jean Monnet Workshop
PLACE :
European Metropolis of Lille
Métropole Européenne de Lille,
1 rue du Ballon,
59034 LILLE
Please contact Elsa Delfort for further information